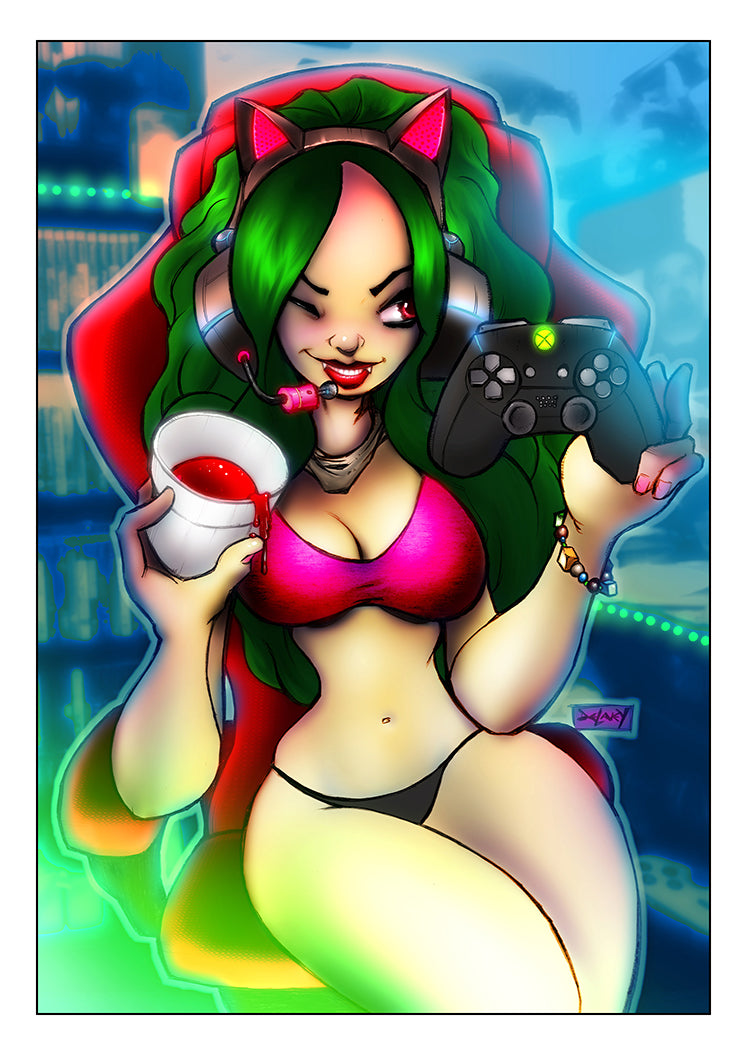 Now Available!
The newest Art Print, Gamer Girl by Change1ing / Anthony Delaney!
Available in multiple sizes!
Get Yours Now!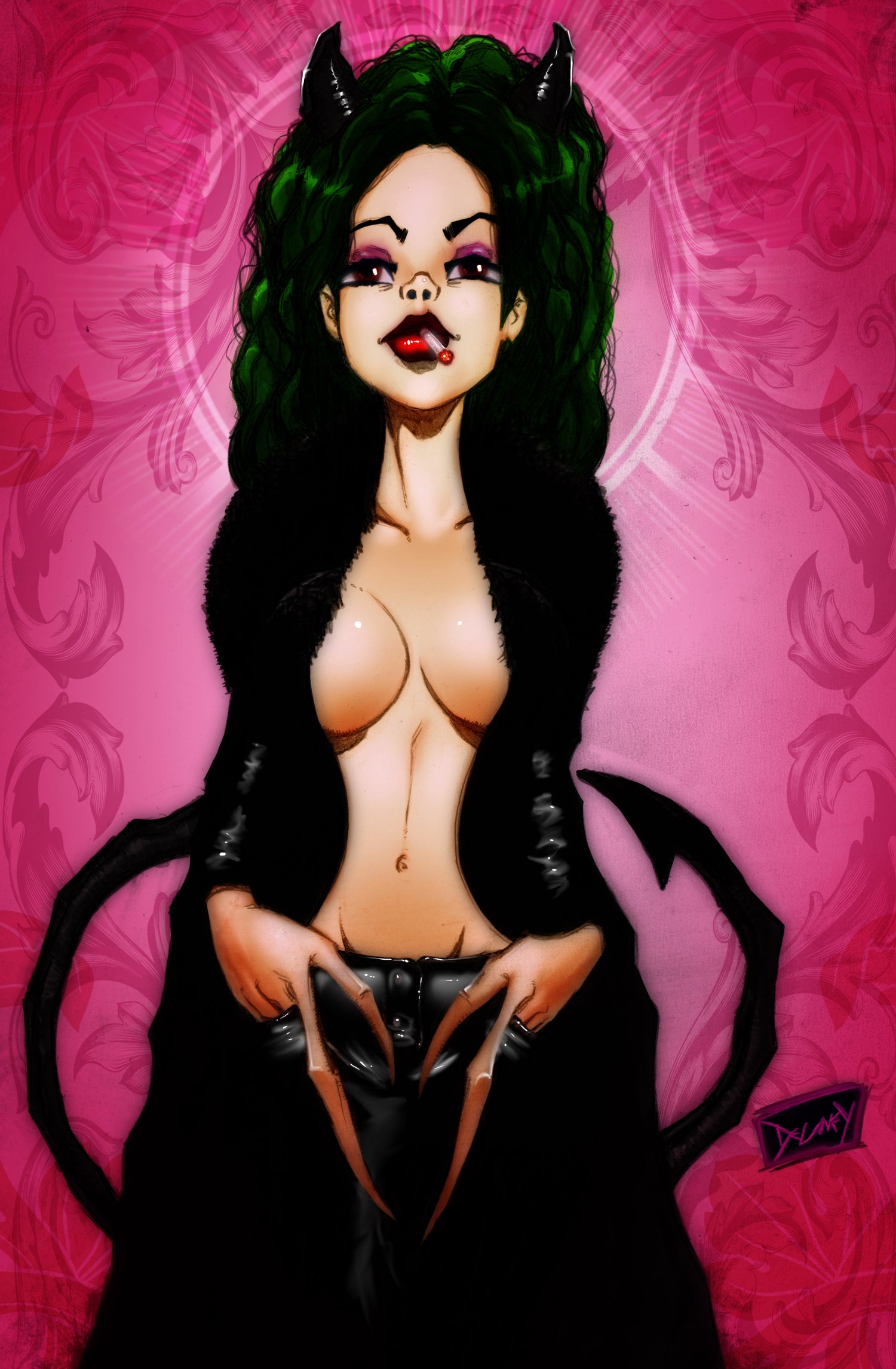 The Changeling Issue 7 is NOW AVAILABLE!!!
Hell has broken out on Earth, and The Changeling has found a way to control the near totality of humanity!
Luciferia is looking to bring an end to The Changeling, but quickly finds out that doing so without the hundreds of years of power at her disposal may prove an impossible task, and leaves her questioning her sacrifice to take on The Changeling as a mortal on earth. What has happened to the landscape of Earth since humanity has been subdued by The Changeling? Is there anything left of the Girl's humanity underneath her possessed body?
Shop The Changeling Issue 7!
Check out some of our Featured Products!
Demoncade Deluxe Gameplay
Quick Info!
Different Demoncade Themes!

The Changeling Demoncade comes available in 6 different skins, including this Double Dragon Homage by Dan Mendoza!

A New Beginning!

AyeDee Studio's new shop allows for much more ease of use to get your favorite Changeling items, and allows for the ability to finance purchases over multiple payments!

Book Sets!

First time reader? We offer different Changeling book sets so you can get in on the action either as a collector or as a casual reader!